Hotel Astoria Copacabana - Rio de Janeiro
-22.96626

,

-43.18309
42US$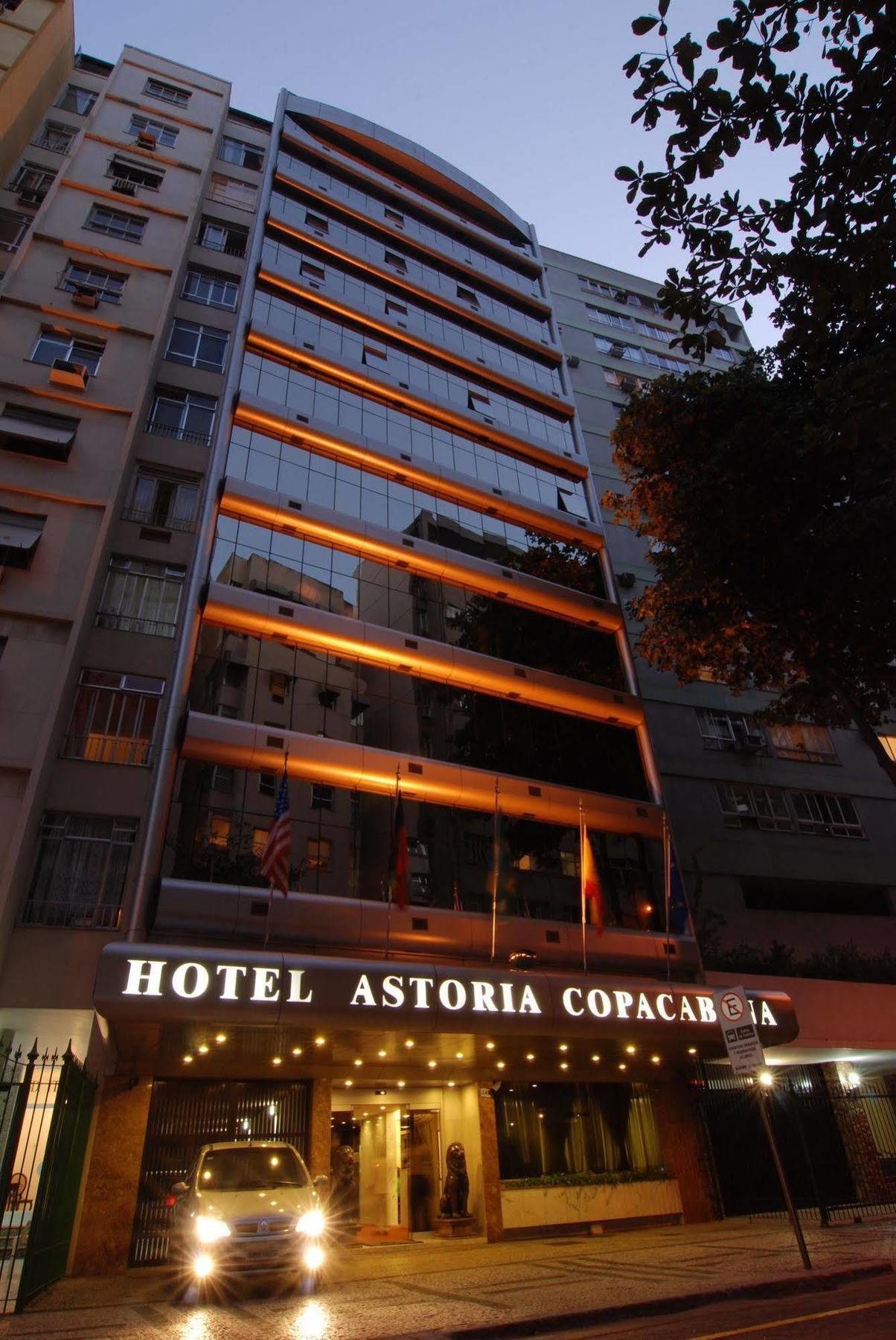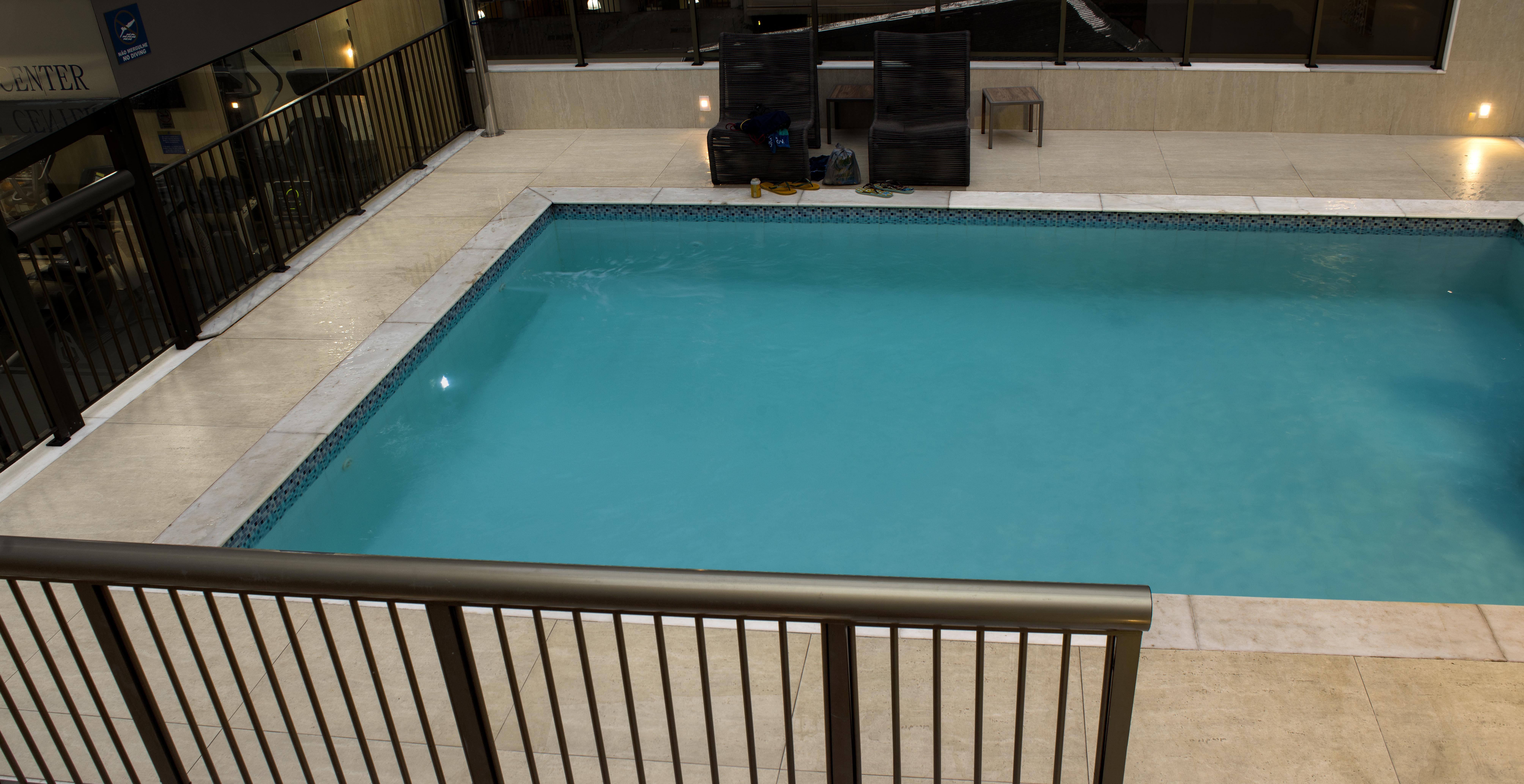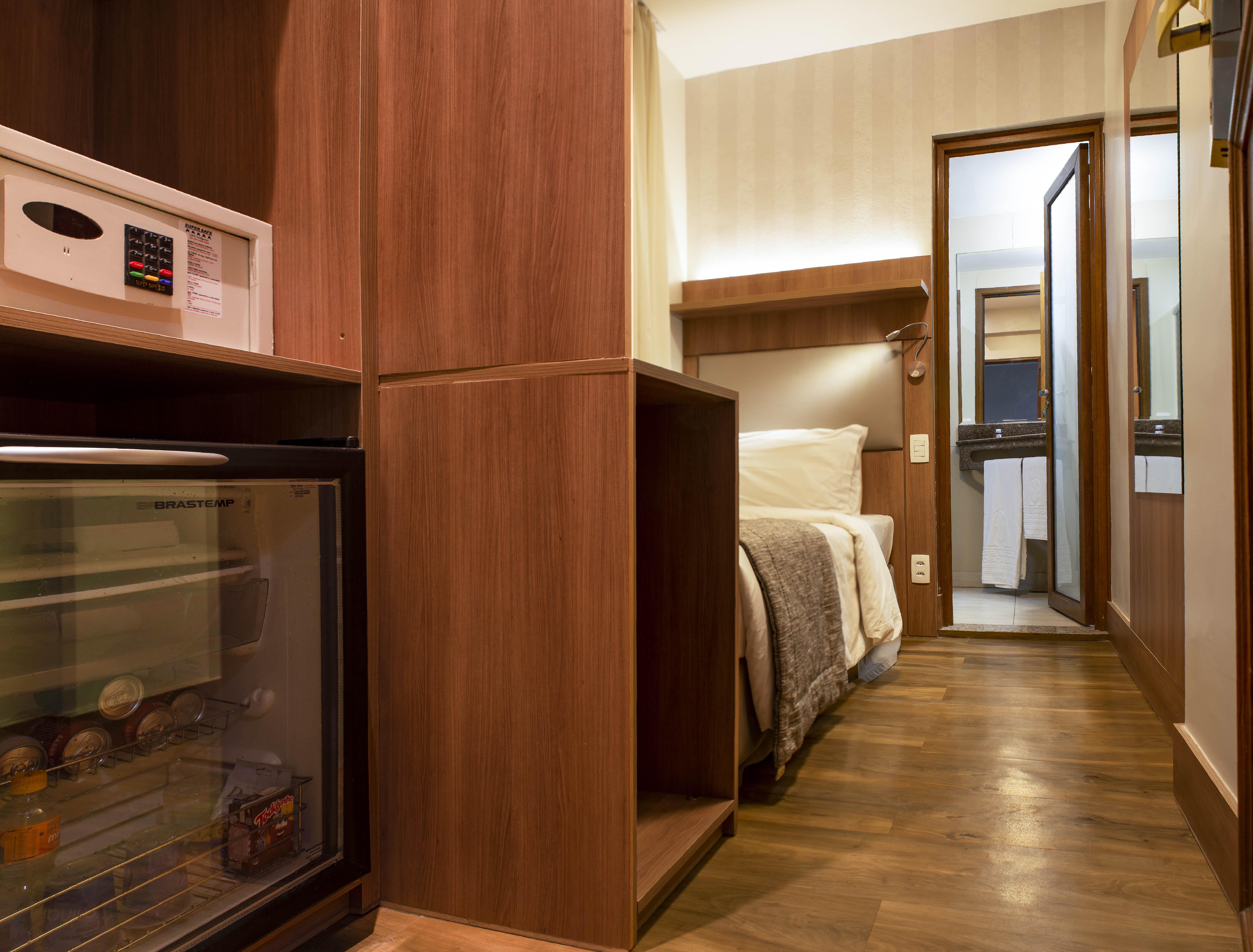 Highlights
Hotel Awards
According to guest reviews, the hotel has been rated as 
Use Badge
Address
Rua Republica Do Peru, 345
,
Rio de Janeiro
,
Brazil
,
.
, Southeast of Brazil
Overview
Placed right next to good restaurants, bars and cafés, and about 0.3 miles away from Estatua de Ibrahim Sued, the 4-star Hotel Astoria Copacabana Rio de Janeiro includes a storage room and a restaurant. The hotel serves local dishes and offers sauna facilities and an outdoor swimming pool, boasting a setting near a subway station.
Location
The smoke-free hotel is nearly a 5-minute stroll from Gilson Martins Atlantica and pretty near a famous beach of Rio de Janeiro. Astoria Copacabana hotel provides history lovers with proximity to the coastal defense Copacabana Fort (1.7 miles) and the scenic famed Duke of Caxias Fort (1.5 miles). In addition, this Rio de Janeiro property is neatled near shopping streets, shops and supermarket. You can easily find the laid-back Praia do Leme Beach 5 minutes by car from Hotel Astoria Copacabana.
Rooms
The 124 rooms are air-conditioned and equipped with a flat-screen TV with satellite channels as well as a mini-fridge-bar. Open bathrooms include nice touches like hairdryers and towels. Guests can enjoy views of the city from the Rio de Janeiro hotel.
Eat & Drink
Every day the accommodation serves a hot buffet breakfast, including cakes, bread and pastries. There is a small restaurant with streamlined interior serving regional dishes. Also, this Rio de Janeiro hotel features a bar next to the pool. The Rio de Janeiro hotel is minutes from Alfaia serving European dishes.
Leisure & Business
The Rio de Janeiro property includes a sun terrace and a heated swimming pool available for an additional charge. Beach facilities at Astoria Copacabana Rio de Janeiro include chaise loungers, umbrellas and towels. There is a fitness center with a wide range of sports. Business travelers are welcome to use a xerox and a desk provided at a 24/7 business center on site.
Internet
Wireless internet is available in the entire hotel for free.
Guest Parking
Private parking is possible on site at BRL 78.75 per day.
The hotel staff speaks English, Spanish, Italian, Portuguese.
Year renovated:   2007.  Number of floors:   12.  Number of rooms:   85.
Facilities
Most popular facilities
24-hour services
24-hour reception
24-hour security
Food/ Drinks
Bar/ Lounge area
Restaurant
Swimming pool
Outdoor swimming pool
Indoor swimming pool
General
Wi-Fi
Parking
Baggage storage
24-hour services
Food/ Drinks
Shuttle
Fitness/ Gym
Swimming pool
Sports & Fitness
Fitness center
Fitness studio
Services
Shuttle service
Room service
Housekeeping
Laundry
Dry cleaning
Tours/Ticket assistance
Dining
Continental breakfast
Restaurant
Bar/ Lounge area
Buffet breakfast
Business
Business center
Fax/Photocopying
Spa & Leisure
Indoor swimming pool
Outdoor swimming pool
Beach access
Beach umbrellas
Sun loungers
Sun terrace
Leisure/ TV room
Sauna
Steam room
Jacuzzi
Room view
Sea view
Garden view
City view
Mountain view
Pool view
River view
Landscape view
Room features
In-room air conditioning
In-room safe
Mini-bar
Garden furniture
Ironing facilities
Media
Flat-screen TV
Cable/ Satellite television
Telephone
AM/FM alarm clock
Good to know
Check-in
from 14:00-23:59
FREE
Check-out
until 12 pm
FREE
Children & extra beds
There are no cribs provided in a room. 
Pets
Pets are not allowed.
Rooms and availability

Bed options:

Room size:

110 sq. feet

Max:

1 person

Bed options:

Room size:

270 sq. feet

Max:

2 persons
Shower

Bathtub

Air conditioning

Bed options:

Room size:

185 sq. feet

Max:

2 persons
Location
Rua Republica Do Peru, 345
,
Rio de Janeiro
,
Brazil
,
.
, Southeast of Brazil
City landmarks
Nearby
Restaurants
Parque Nacional da Tijuca - Alto da Boa Vista
Corcovado Christ the Redeemer
2.1 mi
Praca Coronel Eugenio Franco 1 Spot 6
Beach
Duke of Caxias Fort
1.5 mi
Cable Car
Sugar Loaf cable car
1.8 mi
Mall
Shopping Cidade Copacabana
2700 ft
Mall
Rio Sul Shopping Center
1.0 mi
Museum
Casa Da Ciencia UFRJ
2500 ft
Church
Igreja Sao Paulo Apostolo
2700 ft
Square
Cardeal Arcoverde
2500 ft
Avenida Epitacio Pessoa
Rodrigo de Freitas Lake
1.7 mi
Shopping Area
Botafogo Praia Shopping
1.4 mi
Morro da Babilonia
5000 ft
Av Princesa Isabel Em frente ao Hotel Hilton
Estatua Princesa Isabel
5000 ft
583 Avenida Nossa Senhora de Copacabana
Apt Nossa Senhora de Copacabana
2700 ft
Square
Praca do Lido Market
2800 ft
Rua Sao Clemente 134
Fundacao Casa de Rui Barbosa
1.9 mi
Art object
Estatua de Carlos Drummond de Andrade
1.6 mi
Av. Atlantica
Estatua de Dorival Caymmi
1.5 mi
Church
Igreja Nossa Senhora de Copacabana e Santa Rosa de Lima
1.5 mi
Park
Chacrinha State Park
1800 ft
Avenida Atlantica
Estatua de Ibrahim Sued
1400 ft
Park
Praca Serzedelo Correia
1800 ft
Restaurant
Restaurante Comida Mineira
500 ft
Restaurant
Pizzaria tradizione italiana
500 ft
Restaurant
Botequim Chega Mais
600 ft
Getting around
Airports
Santos Dumont (SDU)
6.3 mi
Train
Estação D Pedro II Central Station
4.4 mi
You can book a shuttle, once your reservation is complete.
Reviews of Hotel Astoria Copacabana
Richard

The location, the breakfast and the pool were good.

Andrew

Location, breakfast and bed: very good.

The water pipe from the next room buzzed quite loud. TV was old and had poor reception. But it is more important for Brazilian or Portuguese guests. Otherwise, everything was great.

Cyril

Good breakfast, despite modest room, good value for money.

Herbert

The staff was very friendly and helpful

It was very loud because the hotel was renovated

Terence

Top location.

I have no understanding for the fact that I have to be annoyed with a self-check-in machine that constantly switches from English to Portuguese, while the good man at the reception is bored 2m further on and is not willing to help or check in myself like other guests !!

Hugh

The location is optimal, proximity to the beach, shops, restaurants, etc .. Breakfast was very good and was quickly replenished. The beds were very comfortable. Everything is clean.

The hotel occupies an 11-storey building. However, the pool is on the 1st floor, so you can get very little sun in the pool.

missing

Excelente!!! El personal cálido atento y alegre. Me indicaron como llegar a NIteroi y mejor fue imposible... No tengo palabras para agradecer su cordialidad. El punto donde se encuentra el hotel es muy bueno se accede a todos lados hay locomoción hacia todos los puntos. Buen desayuno y limpieza. Gracias!!!

missing

Proximity to city, copacabana beach, shops, transportation and restaurants.

Internet connections were not always at 100%. Lots of disconnects, but staff was good at crediting unused time.

missing

It was extortionately priced for very basic facilities and rooms.

missing

I love this hotel.it was the second time I was there.i am brazilin but living in hungary and although I have a house 2 hours from rio ,this is my house dowtown.the staff are really friendly,the breakfast is wonderfull and the location is perfect.i strongly recomend this hotel price/location and be prepared my rio de janeiro is more beautifull then ever....have fun love to you all saskia

missing

single rooms are ridiculously small swimming pool and gym out of action

missing

I was disappointed with the hotel. I thought it could be an alternative to the other hotels I stay (BlueTulip, WindsorMartinique, Novotel, Ibis) but it´s not. I go to Rio frequently and know that the price of the hotels there are absurdly outrageous. This time I was looking for something new. I choose Astoria due the location. The price (R$320,00) is very high already, but around 15%-20% lower than other hotels. I booked through Booked.net 4 hours before my check-in and they had some other rooms still available. Other hotels also had rooms available, so it was not a peak season or busy day. The room they gave me is a shame. It was called "studio" and it had only a single bed, an old 14" CRT TV (badly tuned), window looking at a wall. Not even a frigobar or a desk (it had a shelf and a plastic chair). The room was very (VERY) small (around 2x2,5meters plus bathroom 2x1,5m). It seems that was a cleaning stuff storage room that they converted to a room. Did I say it was small? It felt a shoe box. I camp and can handle small and uncomfortable places, but the shame is the price they charge for what you get. They should be ashamed to sell that room at R$320,00. The personnel are friendly and the room was reasonably clean (but very old). Breakfast was fair to good. No fancy eggs, omelets, but good fruits (already sliced), natural juice, bread, milk, coffee, the basics. I could recommend staying there if the price was fair. But I am sure you can find a much better choice for a small increase of price. Don´t go to Astoria for over R$200,00 (March/2012). They charged me R$320,00, that was a scam.

Este hotel é uma vergonha, cobrar r$320 para dormir numa caixa de sapato é um absurdo.

missing

They are not fair Required the credit card on the night without justification, although we have announced the arrival delay of a day that had flight delays Also via the website booking - write them and inform And yet required Conduction to the customer that we stay there for another two days in one room and one night in the second addition to the first night flight was delayed and we arrived (and has been charged your credit card)

missing

i loved it in fact i extend my staying.The people working in the hotel are lovely,the breakfast is wonderfull.papaya ,mango,cheese.cakes etc...and i made many friends it will be forever my hotel in rio,and i am from rio living in hungary.i strongly recomend.Saskia Grime

it is a perfect hotel in the most beautifull city in the world.

missing

Full of prostitutes Dirty Staff stealing Noisy Right dump
FAQ about Hotel Astoria Copacabana
What is the distance from the Hotel Astoria Copacabana to Rio de Janeiro city center?
The Hotel Astoria Copacabana is located in Copacabana district in the heart of Rio de Janeiro.
Which landmarks should we visit during our stay in the 4-star Astoria Copacabana?
Staying in the 4-star Astoria Copacabana guests can visit Botafogo Beach (1.8 miles), the giant mountaintop statue "Corcovado Christ the Redeemer" (2.1 miles) and the public park "Parque Lage" (1.9 miles), among others.
Does Hotel Astoria Copacabana Rio de Janeiro have parking on site?
Yes, guests of Hotel Astoria Copacabana Rio de Janeiro can leave their car in a parking lot on site.
Does the Hotel Astoria Copacabana serve breakfast?
Yes, guests of the Hotel Astoria Copacabana can enjoy buffet breakfast served daily in the dining area.
What is the timeframe for check-in and check-out in the Rio de Janeiro hotel?
Guests of the Rio de Janeiro hotel can check in from 2 PM to 11.59 PM and check out from 12 PM.
How much is a room at the hotel?
In the Copacabana district of Rio de Janeiro, 4-star hotels offer an average nightly rate of $73. The hotel is $26 cheaper than the city average at just $47/night.
Which facilities are included in the rooms of the Hotel Astoria Copacabana Rio de Janeiro?
Most rooms of the Hotel Astoria Copacabana Rio de Janeiro include a balcony and a dining area as well as a safe box provided for guests' security.
Does the staff at the Astoria Copacabana speak any foreign languages?
Yes, the staff of the Astoria Copacabana can help you in Portuguese, Italian, Spanish and English.
What business facilities does the Hotel Astoria Copacabana provide?
Yes, the Hotel Astoria Copacabana comprises a 24/7 business center equipped with a xerox and a work desk.
Which facilities does the hotel provide?
The hotel includes such facilities as bureau de change and an elevator, whereas guests' safety will be ensured with a safe deposit box and fire extinguishers.
Does the Hotel Astoria Copacabana feature any spa facilities?
Spa facilities in the Hotel Astoria Copacabana include a steam room and an outdoor swimming pool.
Is there a bar at the Hotel Astoria Copacabana Rio de Janeiro?
Guests of the Hotel Astoria Copacabana Rio de Janeiro are welcome to enjoy a few drinks at the lobby bar located next to the pool.